Apparently, Tumblr is blowing up? It seems to be blowing up in an especially big way for the music-minded. Below are some of the most awesome Tumblr music blogs.
Mark Schoneveld from yvynyl is pretty much the leader (in a lot of people's eyes) of the indie rock music Tumblr thang. I don't know how he does it, but he has amazing taste and seems to have his hand on the pulse of the "cool kids" scene; it's getting to the point where if he blogs about your band, they'll probably get famous. Also, his unbelievable
mixtapes
will open you up to a lot of music you've probably never heard (but, maybe I'm being presumptuous in saying that, because you probably know a thing or two about music? -Jess)
Tim from Smoke Don't Smoke has a really sincere handle on musicianship. His careful blogging style is a reflection of this sincerity, and his tendency to not reveal too much about a band helps to create an air of mystery surrounding them.
Rosekohl is really awesome, because it's run by a really pretty girl who also happens to be smart. Not that being a girl actual matters in the scheme of things, it's just that there aren't a ton of successful girl bloggers who don't have fashion blogs, you know?
Coolest recent band find:
I think pas-d likes the Kinks more than anyone on Earth. Pas-d is also unconcerned with the current state of music as a throw-back to goth and shoegaze, where one's album art should feature
a reference to the culture of the early 1990s
. Pas-d just likes what he/she likes and that's it. He/she likes the real stuff.
Cool recent band find: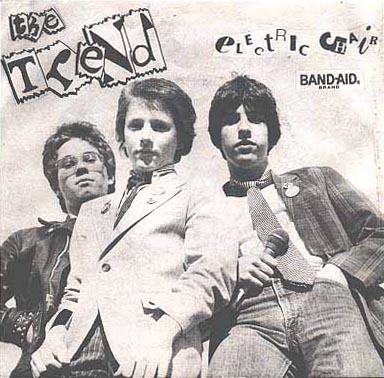 This blog is not for those offended by strong opinions, because Hardcore for Nerds has got them. While the blog is mostly an audio blog, interspersed between the mp3 files are rants and reactions to various articles written by prominent music press sources and other bloggers. It's very compelling if you want to start thinking of music as a bigger cultural entity than something you just listen to on the streetcar. Please note: the name of the blog is decieving... The genre of music addressed is not hardcore, and the closest you'll get to hardcore, I gather, is
Hot Water Music
(btw, who is so good, I forgot!)